In the present day, people are stuck in daily hectic lifestyle they often struggle with finding out time to engage in proper self care in modern lives. Owing to that, Bloomsberry, a premium bodycare brand has made selfcare and health more accessible and palatable to consumers. It has emerged as the modern quick Indian body care Brand that uses premium quality components and products that are made after extensive research.
Bloomsberry products are made with high quality ingredients and no artificial fragrance that are easy to use and skin friendly. Moisturization plays a key in the products. Even it's highly popular product- Hand Sanitizer does not dry out hands and have added Vitamins and minerals in its composition. Bloomsberry products are easy to use, effective in results and attractive to look.
Bloomsberry has an exclusive range of cute hand sanitizer holders. If you are the one who tussles to find hand sanitizer from your bag or annoyed by hand sanitizer bottles that leak during travel? Hand Sanitizer Bottle Holder from BloomsBerry comes to the rescue. Our funky silicone sanitizer holders are available in a plethora of shapes, styles, and colors that enable you to choose the holder which befits your wish.
Adding to the range of their premium Body care, Bloomsberry bring super effective exfoliation formulas  to scrub away all the dead skin cells, blackheads, impurities, pollution, and unwanted tan. These scrubs evenly polish your skin to give you a smooth and irresistibly soft skin.  These are filled with goodness of essential oils and added nutrients to provide loving care to glowing skin. Thier premium hand and feet care collection has instant manicure and Smoothing Pedicure jars filled with perfectly sized sugar granules. These simple luxurious treatment formulated to protect and beautify hands, feet, and nail at the convenience of your home gives your hand and feet a truly refreshing experience while restoring the natural tenderness of the skin and exfoliating toxins.
One of the most interesting range of the brand is an exclusive range of Nail polish removers. Bloomsberry has 3 formulations designed specifically as per nail requirements. Some people have weak brittle nails while some may have yellow nails due to repeated use of nail polishes and poor nail care. These formulations address these issues as per individual needs. Further our formulations have added moisturizers that help soften cuticles and add strength and resiliency for more beautiful nails.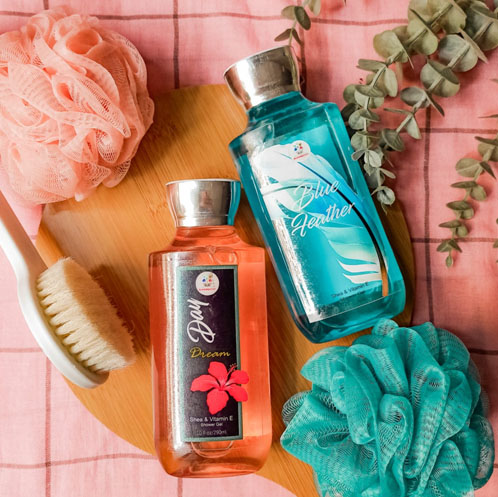 They also have a range of shower gels that are filled with goodness of Aloe vera, Vitamin E and Shea butter that reveal soft smooth glowing skin with every wash. These shower gels does not dry out skin and are dermatologically tested to be mild on skin. Adding to the philosophy of skin moisturization and nurturing their body butter is a luxurious whipped creamy formulation which contains the exquisite and fragile daffodil flower extracts that has skin toning properties and a deeply alluring fragrance. The formulation of the body butter has strong soothing, hydrating and moisture retaining properties and has uplifting and sensuous fragrance.
Everything Bloomsberry make is clinically tested and cruelty-free, so you can use it without a worry in the world. They are against any kind of animal testing and are completely vegetarian. These products are made with lot of research and love in small batches so that deliver freshest of ingredients possible.
Bloomsberry has emerged as a premium Indian brand with its excellent quality bodycare products. Due to the growing demand, Bloomsberry has stepped up the pace of bringing out new products and increased R&D and plan on launching new products every 6 months. Looking forward to some superior quality premium body care products.
Checkout the products at: www.bloomsberry.in today