Surat (Gujarat) [India], 24th January 2022: Change is inevitable and innovation is the mission statement carried by Sakhiya Skin Clinic since past 2 decades. With new technology and the latest world-class devices in the aesthetic world, Sakhiya Skin Clinic gets a makeover & a new address at the 11th floor, Infinity Tower, Station Laldarwaja Road, Surat. This newly developed clinic is spread with 10500 sq. feet wide beautiful luxurious space that makes patients feel young and beautiful. With 24 years of experience and 24 branches around the world, this acclaimed & trusted clinic has a clear set of goals to build more than 100 clinics in near future. When it comes to the trust & safety of patients, Sakhiya Skin Clinic has gained the trust of more than 5 lakh people since its inception.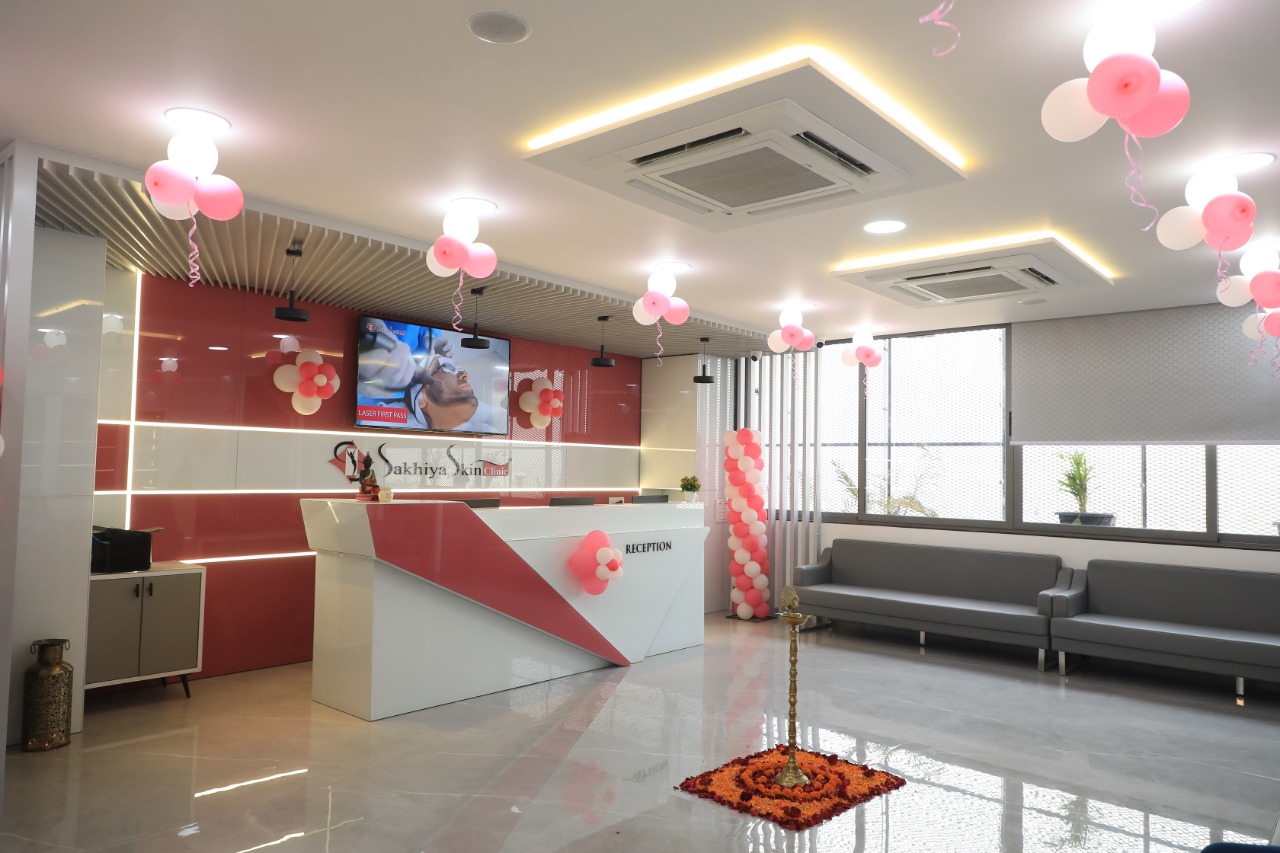 In conversation with Dr. Jagdish Sakhiya, founder, chief dermatologist of Sakhiya Skin Clinic, "Patient-first" is our vision and mission. At this new address, we are now equipped with more advanced technology and infrastructure to deal with 5000+ skin ailments. Not only aesthetic and cosmetic procedures but even advanced Plastic surgery and Dermato-Surgery treatments will be done at our new plastic surgery center, i.e. Dr.Sakhiya's Plastic Surgery Center on the second floor of the same building. In this newly developed plastic surgery center, we introduced Vaser Liposuction, the only single machine in Gujarat with ultra sound technology to eliminate fat cells. Along with this, we also introduced Vascular Laser machine being the only skin clinic to have this extremely advanced machine which works on birthmarks.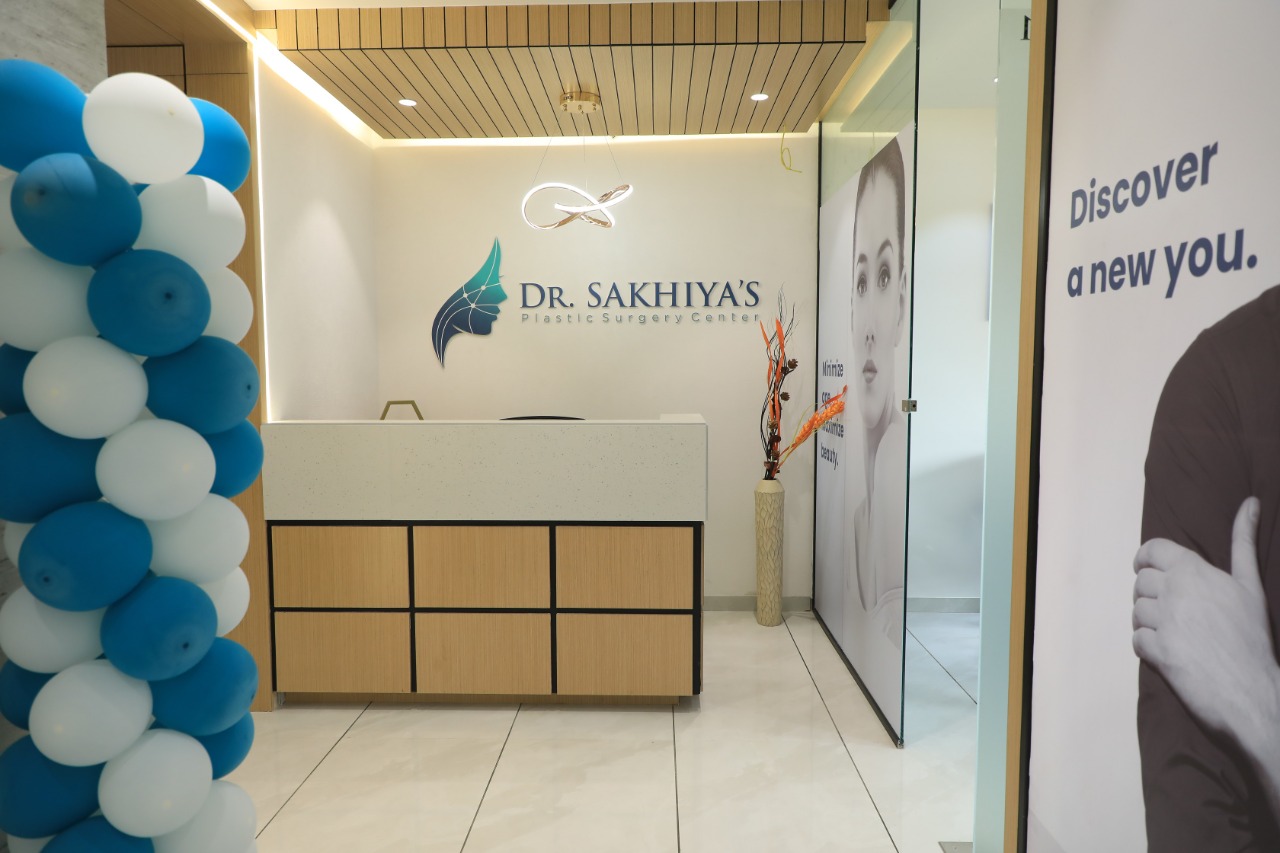 Since past decade we wanted to develop a system wherein we could treat patients in remote areas with the use of tele-dermatology, and now we are finally able to achieve this with advancement in technology in the healthcare industry. In times of Corona where patients couldn't reach a dermatologist for their skin conditions, we treated 5000+ patients with free of cost consultations throughout India. With this experience and focused efforts of our team of Dermatologists we developed a tele-dermatology platform and introduced our services in America as MD Telederm USA (www.mdtelederm.com). This platform will help American citizens to overcome a waiting period of months to meet a dermatologist to get diagnosis and prescription and also save costs. Tele Dermatology is the present and the future and we will be expanding our tele-dermatology services throughout the world in near future."
Sakhiya Skin Clinic delivers top-notch skin treatments, Hair & Nail treatments Laser, anti-aging, dermato-surgery & plastic surgery treatments and solutions, all under one roof. Apart from this, all types of skin conditions like psoriasis, pemphigus, allergy, vitiligo, alopecia, melasma, and more than 5000 other skin conditions can be treated here. Apart from this, various dermato-surgeries like scar surgery, cyst removal, lipoma surgery, birthmark surgery and scar revision is also available at Sakhiya Skin Clinic.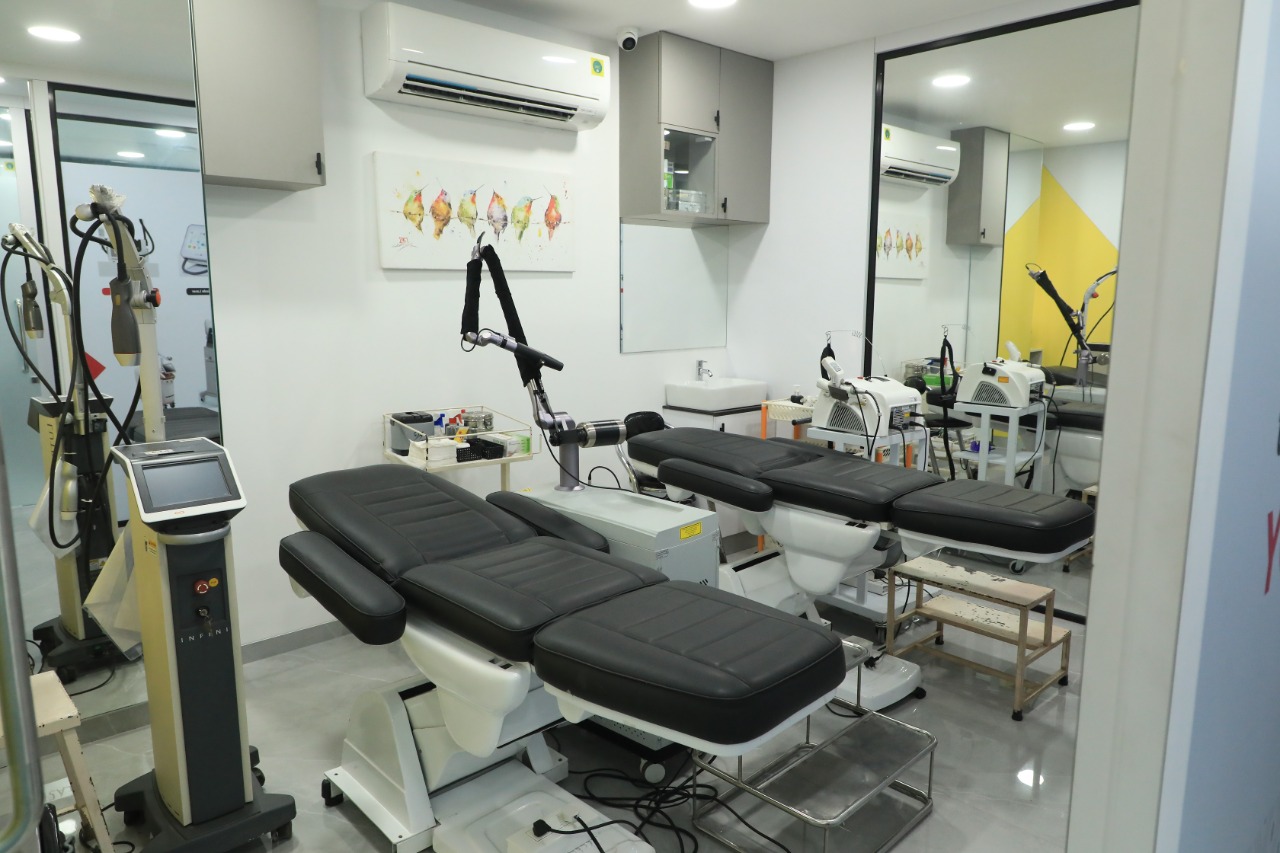 Dr. Sakhiya is also the founder of P. J. Sakhiya Charitable Trust, named after his mother. This trust is functioning at Varachha road and provides free consultation and medicines to patients on first Wednesday of every month. P. J. Sakhiya Charitable trust has served more than thousands of patients who cannot afford advanced skin technology for their skin problems.
Today in the opening ceremony, we witnessed gracious presence of Shri Harsh Sanghvi (Minister of State – Home), Shrimati Darshnaben Jardosh (MoS for Railways & Textiles – Govt. of India), Shrimati Hemaliben Boghawala (Mayor, Surat), Shri Pravinbhai Ghoghari (MLA, Karanj), Shri Jagdishbhai Patel, Shri Mahendrabhai Patel and Shri Kishorbhai Kanani.
For more details contact.
0261- 6656502 Or Visit: https://www.sakhiyaskinclinic.com/